Web/Graphic Design
PROJECTS:
---
PROJECT: National Volunteer Week – April 19-25, 2020
We wanted to create a video presentation in honor of the volunteers from Compassion Without Borders. Due to the pandemic, staff members of the organization wanted to thank them with a virtual and fun presentation. Their dedication and hard work enable the organization to make a better world for the animals.
Presentation Slides:
Video Presentation:
---
PROJECT: Anita's Story – From MEXICO to CALIFORNIA to MINNESOTA. What a Ride!
Presentation design and video of Anita, a homeless dog rescued in the streets of Mexico by Compassion Without Borders organization. Anita traveled 2,408 miles to find a loving home. Anita
Story: Anita, a senior chihuahua was found wandering the streets of Mexico. She was very thin and in poor shape when Compassion Without Borders rescued her. Anita joined the interstate Chihuahua rescue program with Animal Society in Minnesota. This program saves dogs like Anita, who face little to no chance of adoption due to overcrowding Chihuahuas in California shelters. Anita spent some weeks of specialized care at Animal Humane Society and she was adopted in 1 hour and 31 minutes from the adoption shelter.
Presentation Design Slides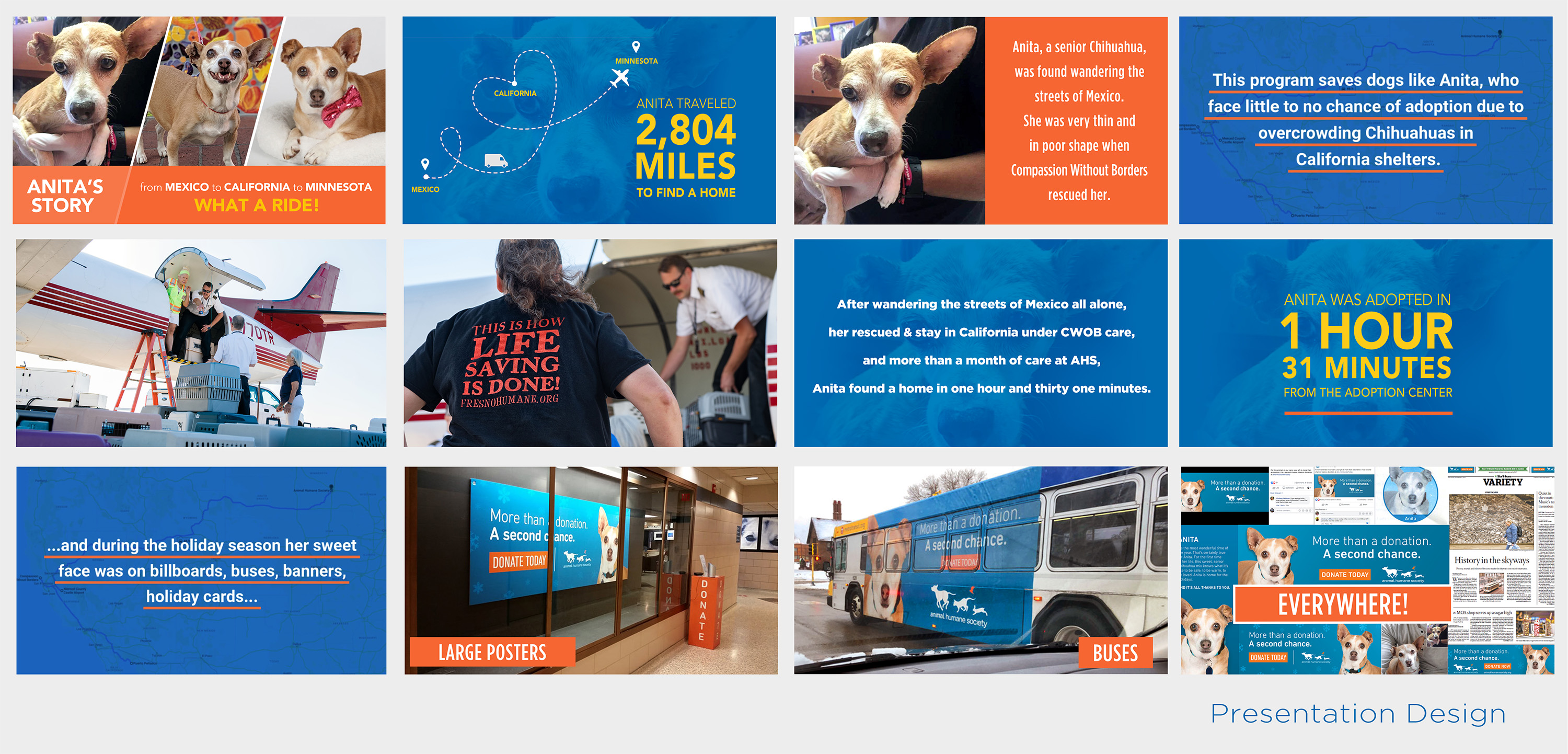 Video Presentation:
---
Check my graphic design Portfolio: